The Forbidden Springs of Joy
The Forbidden Springs of Joy
The Springs of Joy by Tasha Tudor (Chicago: Rand McNally, 1979)
The Forbidden Erotica of Thomas Rowlandson, 1756-1827, Introduction and Text by Kurt von Meier (Los Angeles: The Hogarth Guild, 1970)
Joi
"The Editor acknowledges the situation is treated with a license which, perhaps, may be held to verge on the inadmissible. It has been sufficiently difficult, in selecting these illustrations, to keep within the restrictions marked out by modern decorum, too chaste to endorse the broad jocularity which passed current half a century back. The mirth imported into Somerset House (where Rowlandson set the scene for 'Exhibition Stare Case') is not however, a licentious description; if the subject is treated with more freedom than is desirable, according to the luster ideas of our generation, at least its humours are innoxious and, we trust, guiltless of offense." (16)
"May it bring you as much happiness in perusing its pictures as it has given me in setting them down."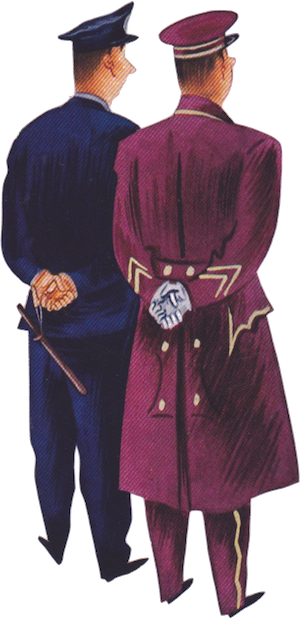 Forbidden Springs of Joy—September 30, 2019
By the standards of Facebook, I cannot show much of this new bibliolage.
But I swear all the naughty stuff is about two hundred years old.
And by a famous English artist, much-collected, National Gallery-worthy-Thomas Rowlandson.
A book put together by The Hogarth Club in Los Angeles in the 1970s revealed the hard-core of British caricature.
Where to put it? Ah, a book—a "gift book" (please and thank you!) called The Springs of Joy, also from the 1970s.
Heartfelt sentiments, snippets of poesy.
Now the raunchier stuff can be found here on The Creaky Shelf.