Ralph Gibson Grünewald El Greco Cosmode
Ralph Gibson Grünewald El Greco Cosmode
Light Years by Ralph Gibson (Zurich, Switzerland: Edition Stemmle, 1996)
Grünewald with an essay by. J. K. Huysmans (New York: E. P. Dutton, 1976)
El Greco by Philip Troutman (London: Paul Hamlyn, 1969)
El Greco by D. Davies (New York: Phaidon, 1976)
Cosmode #1: The Glamour Issue by Broccoli Books (Los Angeles: Broccoli Books, 2008)
"I want to be a 'savior' who helps others" "We witness here the revival of a Godhead ablaze with life: the formation of a glorified body gradually escaping from the carnal shell, which is disappearing in an apotheosis of flames of which it is itself the source and seat."
"Beginning with the hand that appears, as in a horror movie, in the crack of a door or the hands that emerge from the water to grasp the hull of a boat, the development proceeds from such literary-dramatic images to photographs with a more lyrical disposition, such as those showing hands shading the eyes from bright light or a finger calling for silence in an otherwise noiseless picture." (11)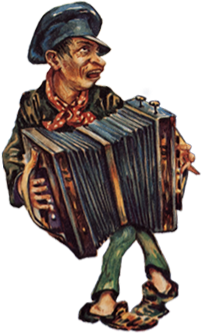 Ralph Gibson Grünewald El Greco Cosmode—April 15, 2018--original blog post
Mannerism. It is a term of art history that applies to a late Renaissance push beyond the harmony and balance of Italian ceiling painters like Michelangelo (you really want a stable ceiling!) and the humane portraitists (you really want to contain the imbalance of Leonardo). 
The Mannerists felt that art needed heightening and elongation,
torsion and coloration,
dyssymmetry and dyspepsia
to convey the superpower of religious message and its awkward fit on puny human form.
I came upon two books of El Greco and one of Matthias Grünewald,
and I knew I wanted my scissors to trace those stretched contours into the 20th century.
But landing where?
Another chance find was a book about Japanese cosplay with a how-to fashion orientation,
called Cosmode #1: The Glamour Issue.
In this world, kids go to great lengths to refit themselves
in the garb of anime or superhero or camp.
They heighten, they elongate, they anime-ate. Icon do!
Still no hall for these outspoken ones, no locality, no home.
Here we go, Light Years closer to here—a book of photos by Ralph Gibson,
another national imager, like Robert Frank, like Walker Evans.