Real West Sites and Structures
Real West
Sites & Structures: The Architectural Photographs of Edward S. Curtis, ed. by Dan Solomon and Mary Solomon, preface by Dan Solomon, introductory essay by Rod Slemmons (San Francisco: Chronicle Books, 2000)
Real West, Nov. 1965 and May 1965
Pioneer West, March 1979, Sept. 1979
Oldtimer's Wild West, Dec. 1978
The West, Sept. 1968
The Book of Indians by Holling C. Holling, illustrated by H. C. and Lucille Holling (New York: Platt & Munk, 1935)
The Book of Cowboys by Holling C. Holling, illustrated by H. C. and Lucille Holling (New York: Platt & Munk, 1936)
The West as Romantic Horizon by William H. Goetzman and Joseph C. Porter, with Artist's Biographies by David C. Hunt (Omaha, Nebraska: Joslyn Art Museum, 1981)
Lucky Luke: Dalton City by Morris and Goscinny (Stuttgart: Delta Verlag, 1983)
Cowgirls: Early Images and Collectibles by Judy Crandall (Aiglen, Pennsylvania: Schiffer, 1994)
Sites and
The Frontier Years: L. A. Huffman, Photographer of the Plains by Mark H. Brown and W. R. Felton (New York: Bramhall House, 1955)
The Art of the Old West from the Collection of the Gilcrease Institute, selections and text by Paul A. Rossi and David C. Hunt (New York: Promontory Press, 1981)
American Dolls in Uniform by Nina R. Jordan (New York: Harcourt, Brace and Co., 1942)
Frederic Remington: Paintings, Drawings, and Sculpture in the Amon Carter and the Sid W. Richardson Foundation Collections by Peter H. Hassrick, foreword by Ruth Carter Johnson (New York: Harry N. Abrams, 1973(
Structures
They wrote the blackest page in Utah's history. . . . MURDERS IN THE MEADOWS" (103)
"200 enlightening pictures show how you can enjoy a new world of experience."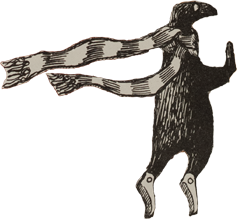 Real West Sites and Structures—February 9, 2020--ORIGINAL BLOG POST
The West existed—exists—as a fiction in "the real West."
And the real west had its sites & structures in the West. . . 
. . . on the sites of the structures photographed by Edwin S. Curtis, frontier photographer,
who brought his camera there, 
where Native Americans lived.
That's art for you.