Vlaminck Dinosaurs
Vlaminck by Pierre Mac Orlan, translated by J. B. Sidgwick (NY: Universe Books, 1958)
The Prehistoric World of the Dinosaur by Dr. David Norman (NY: Gallery Books, 1988)
The World of Dinosaurs by L.B. Halstead (NY: Banner Press, 1975)
"Little in the dour, somber tones of these pictures indicates that Vlaminck first made his mark as a member of the Fauves, the 'wild beasts' whose savagely colored canvases so shocked Paris at the Salon d'Automne in 1905"--"Fleeting Fauve," Time, May 24, 1968
"Milk will perhaps be manufactured from the old feet of discarded footstools, and fine furniture by submitting milk to undignified processes." --Pierre Mac Orlan, p. 34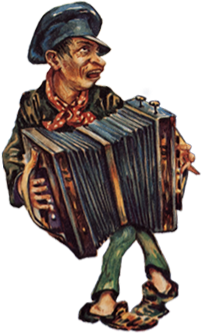 Vlaminck Dinosaurs—October 14, 2014--original blog post
This is one that came through jurassically technological and a real trip to do, too.
Vlaminck was a Fauve—wild manic—who long outlived his fellows, well into the era of signed limited editions.
This particular book (1958) I got at the library book sale for $2, in great condition, original plastic cover, superbly printed.
Superbly like an art book. #1076 of a limited edition of 2000.
On abebooks I saw a similar copy going for $250.
And I spent $2 more for a cutting-edge dinosaur book and $1 for another.
All together, I figure it's now a $253 down payment on Vlaming dessert. My Fauve pas.