Space Gods
Space: The Ultimate Frontier by Michael Sharpe (TAJ Big Books) (London: Taj Books International, 2006)
The Loves of the Gods: Mythological Painting from Watteau to David by Colin B. Bailey, Introduction by Pierre Rosenberg, Kimball Art Museum, Fort Worth, TX (NY: Rizzoli, 1992)
Greece: The Gods and Art by Alexander Lieberman, Introduction by Robert Graves, Text and Commentaries by Iris C. Love (London: Collins, 1968)
Michelangelo by Jesse McDonald (London: PRC Publishing, 2005)
Man, Myth & Magic: An Illustrated Encyclopedia of the Supernatural, Vol. 10, ed. by Richard Cavendish (NY: Marshall Cavendish Corp., 1970)
Early Islam by Desmond Stewart (NY: Time-Life, 1975)
Angels: An Endangered Species by Malcolm Godwin (NY: Simon and Schuster, 1990)
Body Bizarre, Body Beautiful by Nan McNab, design by David Altheim (NY: Fireside Book, by Simon and Schuster, 1999)
Hermitage, Leningrad (NY: Newsweek, 1980)
Movies from the Mansion: A History of Pinewood Studios by George Perry (London: Pavilion Books, 1986)
The Forties and Fifties (History of the Modern World) by Nathaniel Harris (London: Macdonald Educational Ltd., 1975)
African Sculpture: The Brooklyn Museum(Brooklyn: Brooklyn Museum, 1970)
Bible Story Book: A Complete Narration from Genesis to Revelation for Young and Old by Elsie E. Egermeier (Anderson, IN: Warner Press, 1947)
The Complete Woodcuts of Albrecht Durer, ed. by Dr. Willi Kurth (NY: Dover Publications, n.d.)
The Dore Bible Illustrations by Gustave Dore, Introduction by Millicent Rose (NY: Dover, 1974)
Babies: History, Art, and Folklore by Beatrice Fontanel and Claire d'Harcourt, translated by Lory Frankel (NY: Harry N. Abrams, n.d.)
The Story of Jesus (Pleasantville, NY: Reader's Digest Association, 1993)
The Metropolitan Museum of Art: Egypt and the Ancient Near East, Introduction by Peter F. Dorman and Prudence Oliver Harper, Holly Pittman (NY: Metropolitan Museum of Art, 1987)
Sculpture of Ancient West Mexico: Nayarit, Jalisco, Colima by Michael Kan, Clement Meighan, H.B. Nicholson (Albuquerque, NM: U of New Mexico Press, 1989)
National Gallery of Art, Washington by John Walker (NY: Harry N. Abrams, 1956)
My Secret: A Postsecret Book, compiled by Frank Warren (NY: Regan, 2006)
of the Gods
"It probably isn't too fanciful to suppose that even the earliest human being nurtured dreams of traveling beyond earth's bounds" --Michael Sharpe (6)
"The culmination of the Mercury/Vostok projects brought the curtain down on the first chapter in space exploration. They had paved the way for . . . what had so recently been thought impossible--putting a man on the moon."-Michael Sharpe (9)
Ineffable
This book is so huge that it defies capture in scans. Most of these pictures were taken on my phone in 2022, though the bibliolage was done in 2014.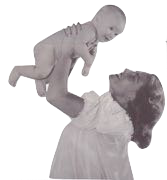 Space Gods of the Gods—March 3, 2014--original blog post
Big gap since last post. HUGE new bibliolage, biggest ever. Elephantine. Each page the size of a road map, and many of the images took up the whole page, as big as a Cape Canaveral rocket launch, a Titan V, a Sputnik, Apollo I through Infinity. NASA (and the publisher) reached for the gods--and found them multi-form, in the image of the human ego.
No way to fit the book on my scanner, which is 14 by 17, so everything here is "detail."
I enjoyed the giant images, but then I got bogged down in the endless quantity of smaller pics—rocket launches and group portraits of Russian astronauts.
But the discipline of bibliolage dictates that EVERY picture must be treated. No favoritism.
And all at large scale. In the third month of work on this labor, I began to look at it as Job. A trial of my patience. Those gods!
But every sentence ends.